Reunion: Napier (South Africa)
On the 29th December, 2009 two men with black leather lumber jackets arrived at our home in Napier (South Africa) on their B.M.W. motor cycles (beautiful machines )and they taken a ride out from Cape Town and would be returning to Cape Town via Hermanus
We enjoyed a cuppa and Brian his usual coke and a good chat and then they left.

Thanks to Alan and Brian for the visit.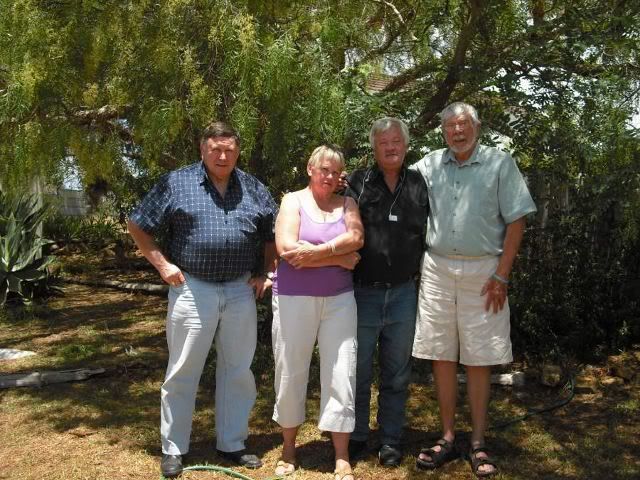 Alan Ferguson - Trisha Norris - Brian Daykin and Eddy Norris

Alan was 17 LAR
Brian was 19 LAR
Eddy was direct entry



Thanks to Alan for the photo.



Labels: Rhodesian Air Force. Napier