Father and Son
By Bob Manser
This past few weeks I have had the pleasure of the company of Mark Andersen ( Tubby junior) and you can see the similarity between Father and Son so much that I wanted to call him Tubby.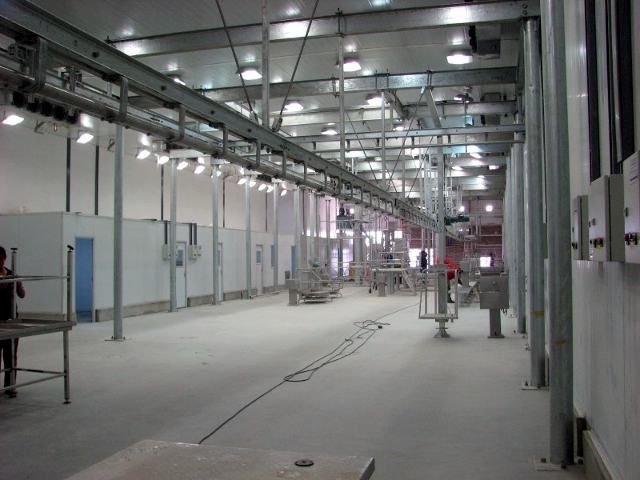 He is here in Chimoio on a few weeks contract laying a very strong 6mm epoxy type floor sealant to the Chimoio's (Mozambique) new abattoir (above) which is huge. A Jumbo jet would fit inside this complex with no problem.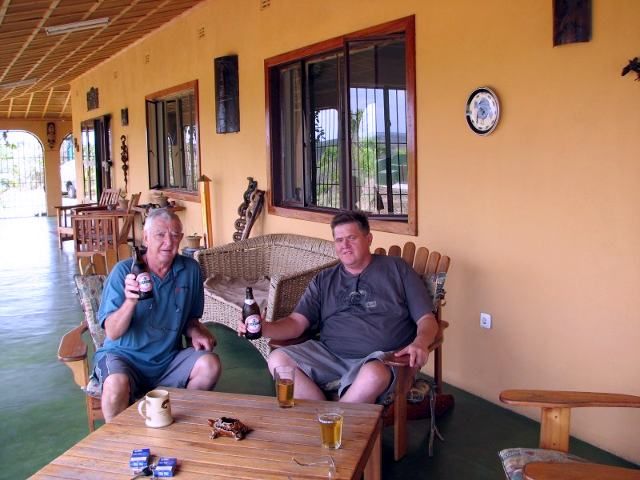 The above photograph shows myself and Mark, and that Mark has carried on in his father's (see photograph below) tradition and enjoys quaffing a few cold ones .
The local breweries had run out of 2M so we had to drink Manica , like drinking Lion instead of Castle, ugh!.
P.S. Note the cigarettes are his, I gave up 30 years ago.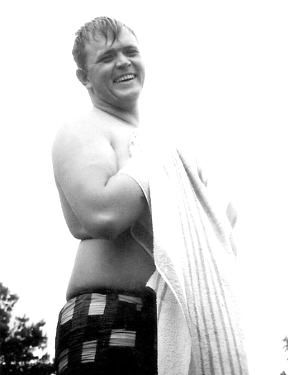 Damn big abattoir , maybe we will get some decent steak now!