RV New Zealand 2012
The annual re-union of Rhodesian Services Association is held in October. This took place on Saturday, 20th October 2012. Then the next day, Sunday 21st October, a brunch was held at the Classic Flyers Museum (Tauranga / Mount Maunganui airport).
With this year being very special because this was the 10th successive RV + special re-dedication and Rolls of Honour for all the Umtali casualties, numbering some 37 members of the 4th (Manicaland) Battalion Rhodesia Regiment – accorded a due place of honour at the New Zealand 6th Hauraki Battalion HQ and Museum in Tauranga, New Zealand
Herewith some photographs from the function.
Winston Hart - Steve Kesby- Eileen Hartman-Prop and Danny Hartman
(Winston BSAP - Steve RhAF - Danny Army)
Prop Geldenhuys - Stu McColl-Wally Insch-Dee McColl-Chuck Osborne and Murray Hofmeyr
(Prop RhAF - Stu RhAF - Wally Army - Chuck RhAF and Murray RhAF)
Prop-Dee McColl - Sue and Chuck Osborne.
Sue Osborne with Diana and Bryony Bomford.
Hugh Bomford (Army) with Dee.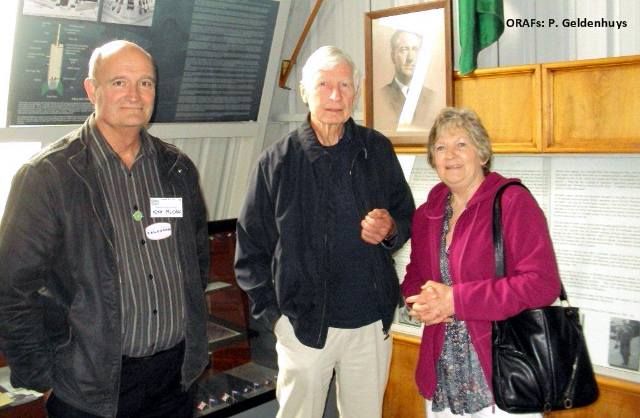 Murray with Stu and Dee McColl.
Prop and Murray - checking Air Force display.
40 years ago this event took place.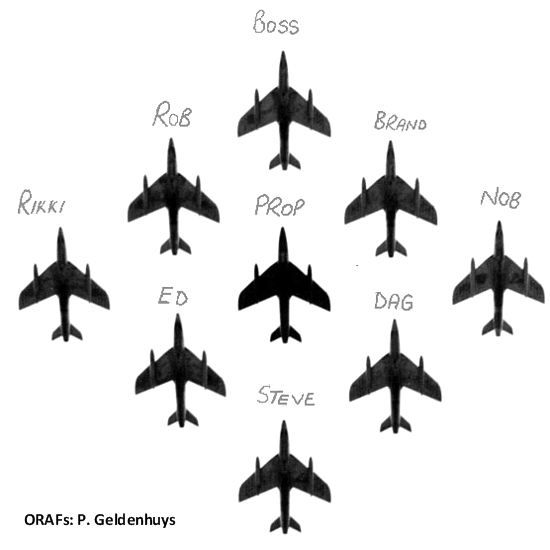 Hunter Diamond 9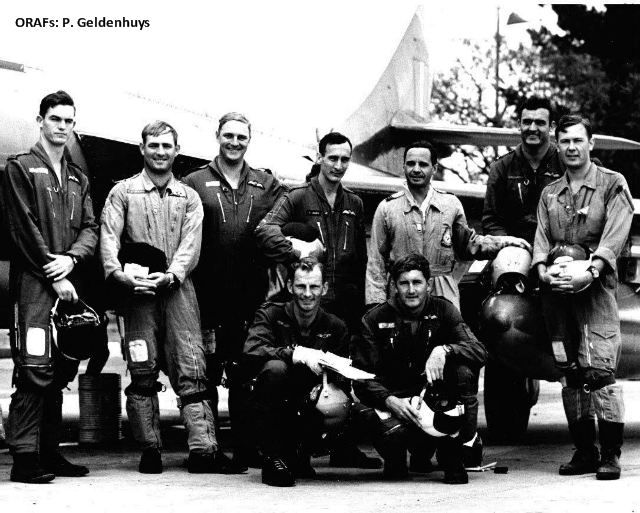 Pilot for the above formation
Thanks to Prop for sharing his photographs with ORAFs.
Comments are welcome - please enter them below or send them to Eddy Norris at
orafs11@gmail.com
To view the Blog Home Page - Please Click Here.
(Please visit our previous posts and archives)
Ref. Rhodesian Air Force