Army Lunch in Kloof (South Africa)
Terry Griffin Writes:-
A lunch held at Stokers Arms in Kloof on 22 Jan with Gen Hickman as guest, whilst on holiday here.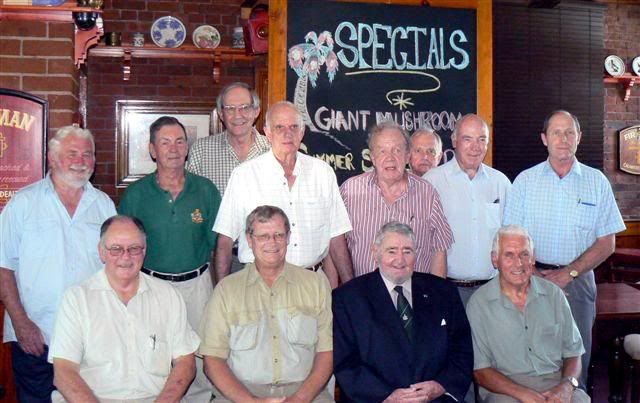 Back L/R: Ian Bell , Robin Tarr , Prof Richard Wood , Tom Davidson ,
Mick Mc Kenna , Bruce Rooken - Smith , Dave Mc Laren , Terry Griffin.
Front : Tony Bent , Pete Maunder , Gen Hickman , Tony de Bruyn.
Thanks to Terry Griffin for sharing his photo and memories with ORAFs.
Labels: Army. Kloof