Bill Gregory Visits Cape Town
In February Bill Gregory (24 LAR) visited Cape Town, from the UK, and managed to attend the monthly social held by the Cape ORAFs.
André Sely (24 LAR) sent in these photos to share with ORAFs.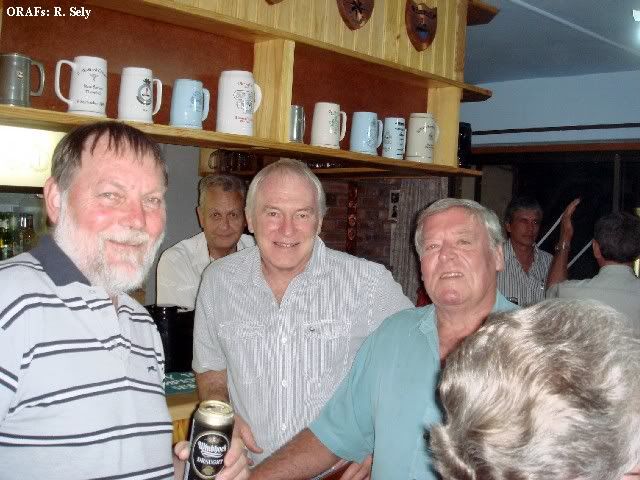 L to R: Bill Gregory (24 LAR) - Tony Cowell (17 LAR) - Richard Palmer (24 LAR) - Johnny Ness (15 LAR) and the grey hair of Archie Watt (Direct Entry)
At the back is Carl Lawrence and ORAFs has no idea as to who has hand up.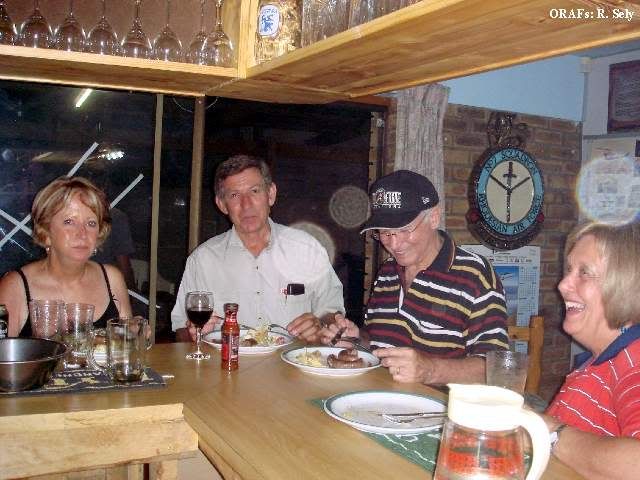 Carl Lawrence's partner Lesley - Sam Goveia (brother Ken and civvy) , Ken De Goveia (8 LAR) and Marlene Micklewood.

Archie Watt (on your left), Bill Gregory, Rich Palmer, Alan Ferguson (17 LAR) &
Brian Daykin
(19 LAR)
End
We hope that Bill and Lesley enjoyed their evening with the Cape ORAFs.
Thanks to Andre Sely for sharing these photos and memories with ORAFs. Thanks to Tony Cowell for identifying the faces. If there are errors then please blame Tony.
Comments can be directed to Eddy Norris at orafs11@gmail.com
To view the Blog Home Page - Please Click Here.
(Please visit our previous posts and archives)