Buchan and Mann
Charlie (Denis) Buchan (Para Training School) Writes:
Visited Alec Mann ex WO Dog Section (Rhodesian Air Force) in Flame Lilly Village where the SAS memorial is. He attended the Memorial service with us.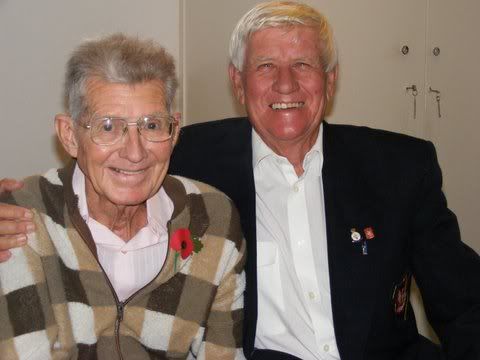 Alec Mann and Charlie Buchan
If anyone would like to contact Alec to cheer him up, please contact me on eMail
denis.underberg@gmail.com
Alec only has a cell and they must call him. I can give out his number to anyone who is interested.
Yours aye
Charlie Buchan.
End
Thanks to Charlie for sharing his memories with ORAFs
Labels: Buchan, Dog Section, Mann, Parachute Training School, Rhodesian Air Force