AFA (Natal) December 2011
The AFA (Air Forces' Association of Zimbabwe)held there 2011 end of year bring and braai at the Durban Wings Club.
Following photos were made available by Prop Geldenhuys, Neville Mare and names provided by Neville Mare and Dave (Unk) Stone. Thanks to them all.
Bobby Knott was on holiday from England and Rob Sweeting is currently on contract work in Durban from Gauteng.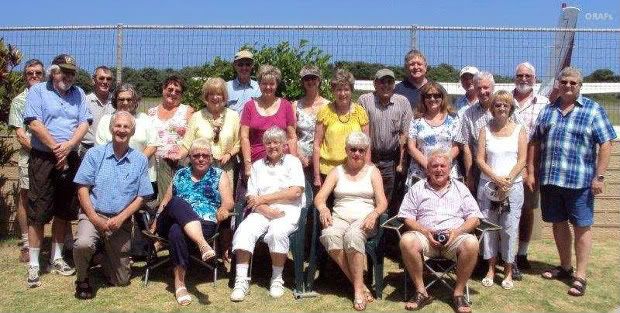 Those attending the braai.
Pete Woolcock giving his talk.
Seems as if Johnny Green is trying to catch the attention of the Barman
Bobby Knott patiently waiting for a cold one
Left: Mike Ongers - Lofty Hughes - Norma Hughes
Right: Neville Mare - John Whitehead - Yvonne Ongers
Front: Guy Pearce - Noleen Green
Middle: Joan Stone
Back: Pete and Ellie (with the shades) Woolcock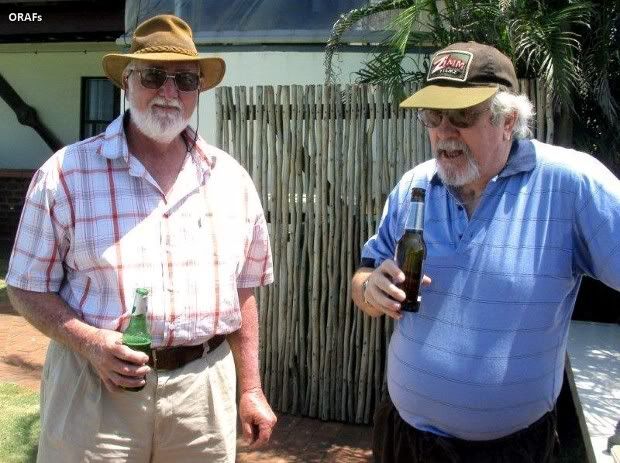 Pete Woolcock - Neville Mare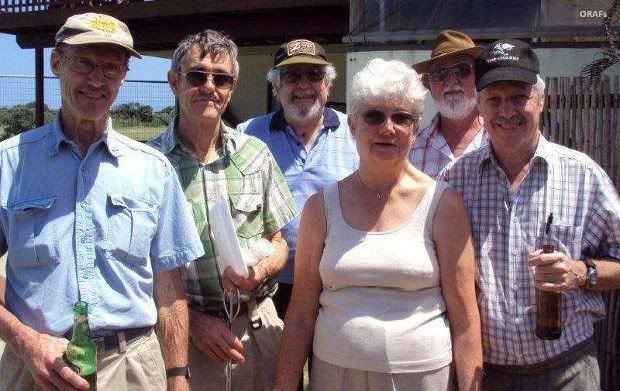 Left: Dave (Unc) Stone - Guy Pearce - Neville Mare
Right: Pat Lockhart - Johnny Green - Pete Woolcock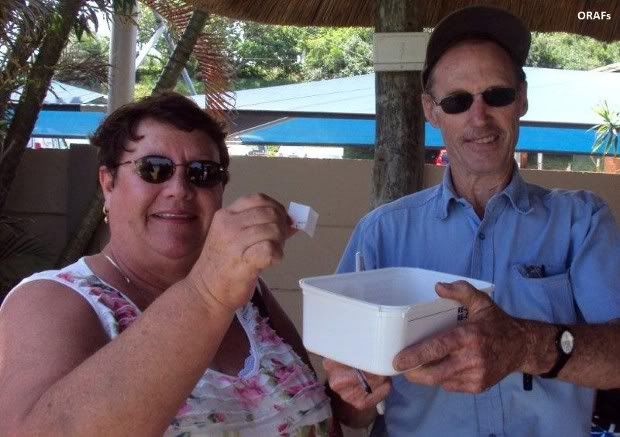 Elaine Sweeting - Dave Stone
Durban Wings Club.
End
Comments can always be sent to Eddy Norris on orafs11@gmail.com and they will be appended to the blog.
To view the Blog Home Page - Please Click Here.
(Please visit our previous posts and archives)