Terry Bennet's Visit to Gauteng October 2012
Terry Bennet (RhAF was on his annual tour of South Africa and former members of the Rhodesian Air Force welomed Terry back to Gauteng with a luncheon at Mongo's Portugese restaruant in Edenvale.
Boet van der walt made these photos available to ORAFs.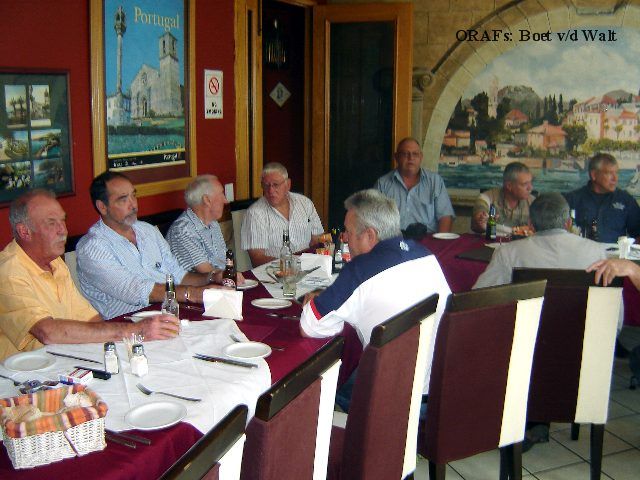 Grant Domoney - Geoff Liddiard - Terry Perkins - Ken Jackman - Boet van der Walt - Alan Readings - Jerry Tasker - Mark Furnell and Back of Mike Homan .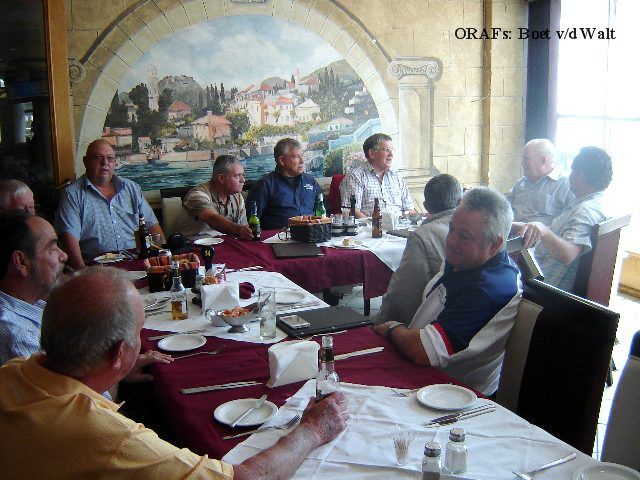 As per Photograph 1
As per Photograph 1
As per Photograph 1
Mark - Frans Fyfer (?) Grant - Geoff and Terry reaching for his beer.
Geoff - Terry - Ken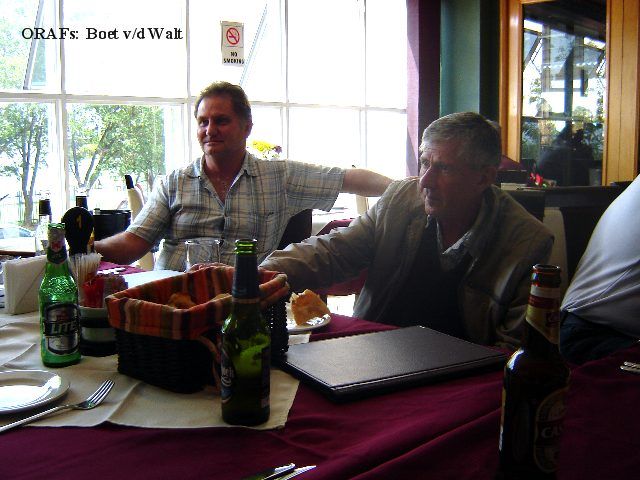 Rod Smith and Mike Homan
Alan - Jerry - Terry and quarter of Bruce Harrison
End
Thanks to Boet for sharing his photographs with ORAFs.
Comments are welcome - please enter them below or send them to Eddy Norris at
orafs11@gmail.com
To view the Blog Home Page -
Please Click Here
.
(Please visit our previous posts and archive
Ref. Rhodesian Air Force