Cape Air Show 2010
Tony Cowell, Geoff Simpson and André Sely attended the Air Show at Yesterplaat Air Base in Cape Town on September 25, 2010 and Tony writes:-

As usual we walked our legs off but enjoyed chatting to Rob and Jimmy whilst seated at the Goodyear Stand. Rob was visiting from Gauteng and Jimmy from the U.K.
Rob Blumeris - André Sely - Geoff Simpson - Tony Cowell - Jimmy Jamieson
Whilst watching the aerobatic display, we accidentally overheard a conversation between Wing Commander (Zimbabwe Air Force) and a colleague who was a visiting pilot flying the Chinese K8. We chatted and he mentioned that he was based in Thornhill. We mentioned that we had been in the Air force and Geoff, Andre and I had been at both Sarum and Thornhill. He said that if we wanted to visit Thornhill we were to ask for him and he would personally show us around the base for old time sake. A more pleasant chap you couldn't wish to meet.
Steve Bailey made these photos available of the Zimbabwe Air Force aircraft.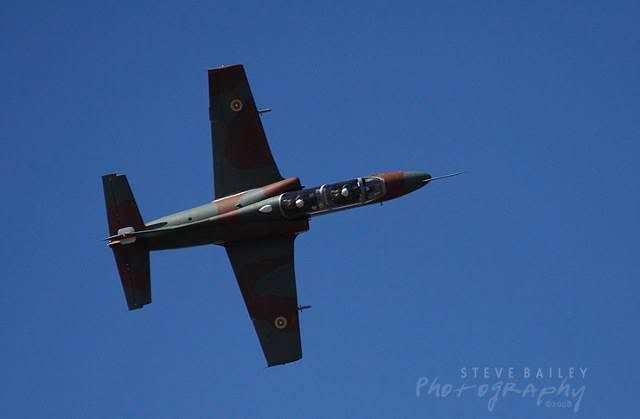 Additional photos made available by Tony:-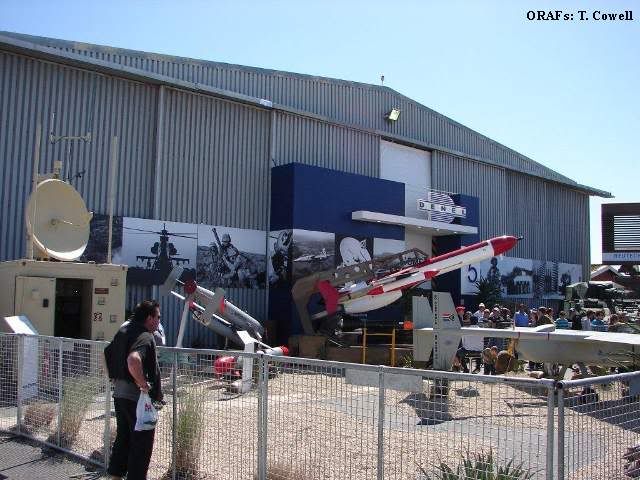 End
Thanks to to Tony and Steve for sharing their photos and memories with ORAFs


Should anyone with to make contact with Eddy Norris then please mail him on orafs11@gmail.com