Peter and Beryl Petter-Bowyer Visit Cape Town
Peter and Beryl currently on holiday from England visited Cape Town. They attended a social which was organised by the Air Force Association (Cape) on Friday, March 16, 2012.
André Sely and Tony made the following photos available to ORAFs and names were supplied by Tony.
We trust that PB and Beryl enjoyed their stay in the Cape.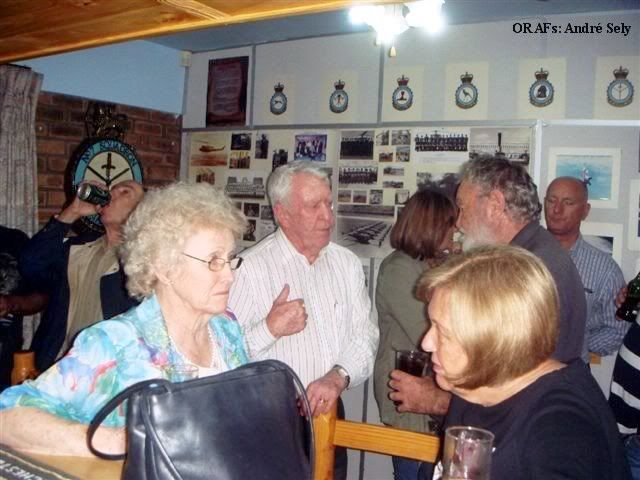 Glug? Beryl and PB, Mrs Litson, Denis Crocamp, Mike Litson Marlene Micklewood (front)
Cathy (Denis Croukamp's partner), Tony Cowell, Marlene Micklewood.
Tessa du Toit, Maurice Gabriel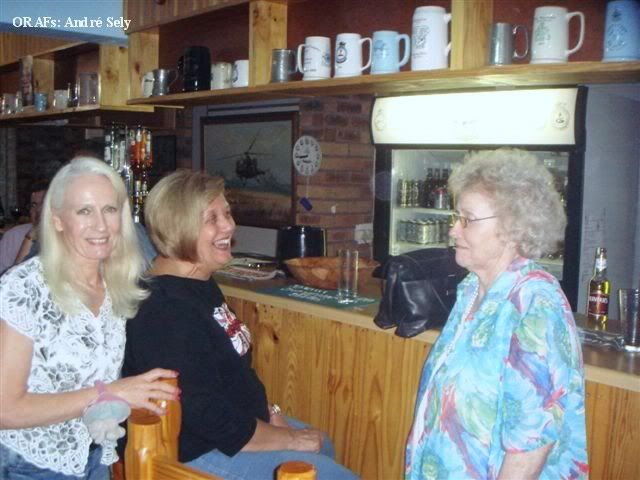 Penny Ness, Marlene Micklewood, Beryl PB.
Mrs Litson, Cheryl Gabriel, Cathy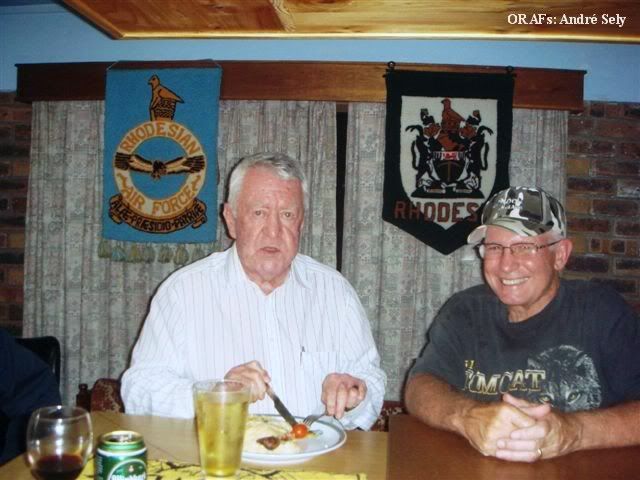 PB & Ken Da Goveia
Mick Dunwell, Ernie Da Goveia, PB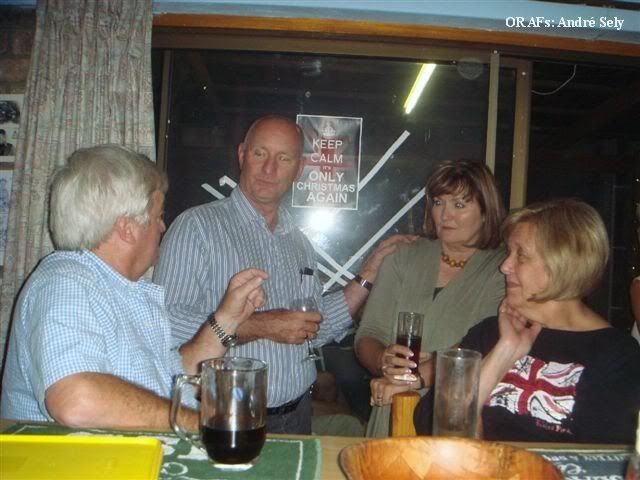 Brian Daykin, Mike Litson, Mrs Litson, Marlene Micklewood.
Marlene Micklewood, Penny Ness, Beryl PB.
End
Thanks to André and Tony for sharing the photos with ORAFs.
ALso see
http://rhodesianforcesreunions.blogspot.com/2012/03/peter-and-beryl-petter-bowyer-visit.html
Comments are welcome - please send them to Eddy Norris at
orafs11@gmail.com