Mike & Liz Faint in South Africa
Mike Faint, and partner, Liz visited South Africa, from the UK, in December 2009 and January 2010.
Liz kindly made these photos available to ORAFs of their visits various Air Force friends.
We start off Paarl (Mike can vouch for the red wine)
Johnny Ness (15 LAR) and Mike Faint
(Direct Entry)
Next it was off to Port Elizabeth but decided to stop and visit Eddy and Trisha Norris in Napier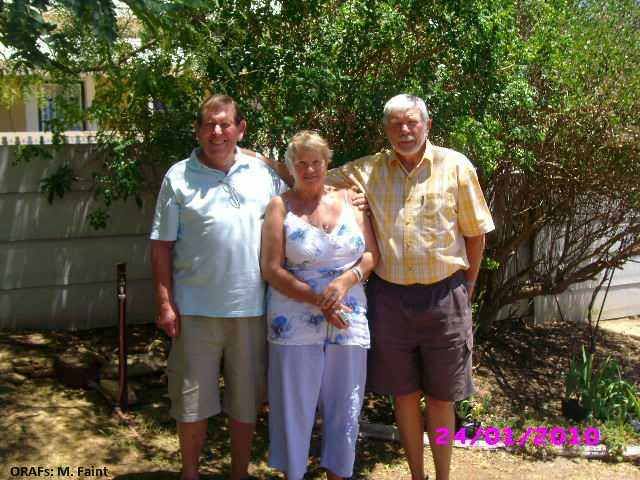 Mike - Trisha and Eddy Norris (Direct Entry)
Mike, Liz & Eddy Norris
Next they crossed the Orange River and found themselves in Benoni on the East Rand up in Gauteng and visited the "local watering hole" and found a couple of airmen there.
Steve Russell (24 LAR) - Mike and Rob Sweeting (28 LAR)
To conclude the show we have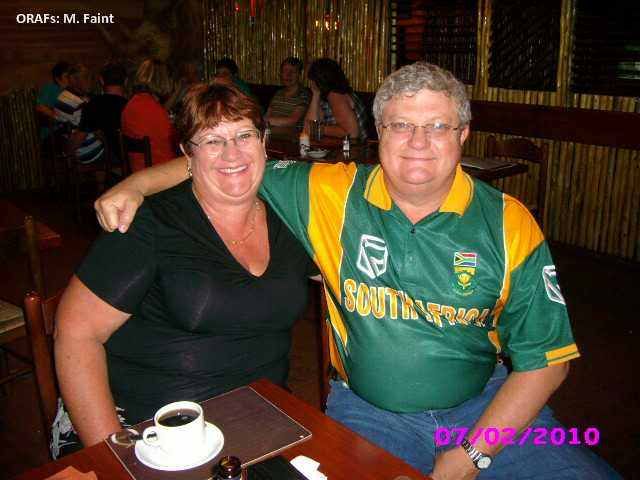 Elaine & Rob Sweeting.
Thank you to Liz, who kept her promise of sending photos, it is appreciated.
The term LAR represents Local Area Recruit and is the Course Number that the person concerned attested into the Rhodesian Air Force.