Rhodesian Air Force Reunion in Hobsonville
Prop and Rina Geldenhuys are currently on holiday, visiting family and friends, in New Zealand and they sent in this photo with these words:-
Another memorable evening in Auckland at the Hobsonville RSA with personalities as follows.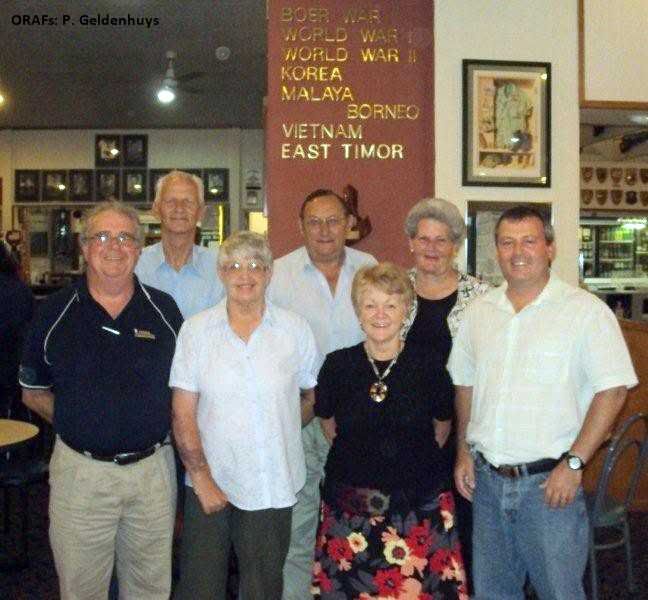 John Pringle (11 LAR), Prop (16 PTC) and Rina Geldenhuys, Blake Few (18 PTC) , Berni Pringle, Jane Few and Pey Geldenhuys
ORAFs does not know what the abbreviation RSA represents - but I do not think it represents The Republic of South Africa?
Thanks to Prop and Rina for sharing their memories with ORAFs.
Labels: Berni Pringle, Blake Few (18 PTC), Jane Few and Pey Geldenhuys, John Pringle (11 LAR), Prop (16 PTC) and Rina Geldenhuys