RLI Birthday Party 2010
The RLI celebrated their 49th birthday in February 2010 and Neill Jackson has kindly made these photos available to ORAFs.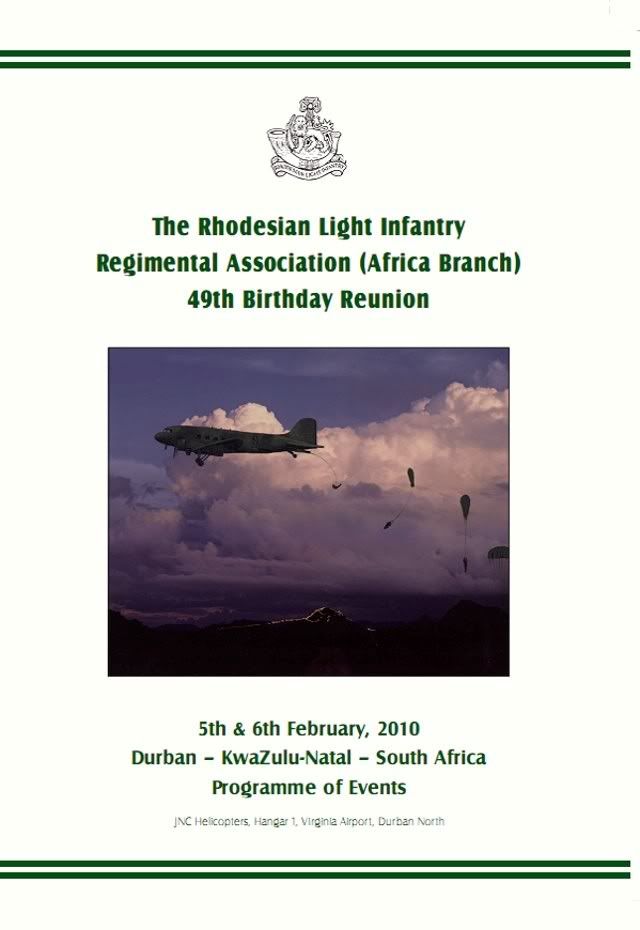 Front Cover of the Programme
Back Cover of the Programme
Neill Storey, RLIRA (UK), handing the Colours to Bill Wiggill, RLIRA (SA) Chairman.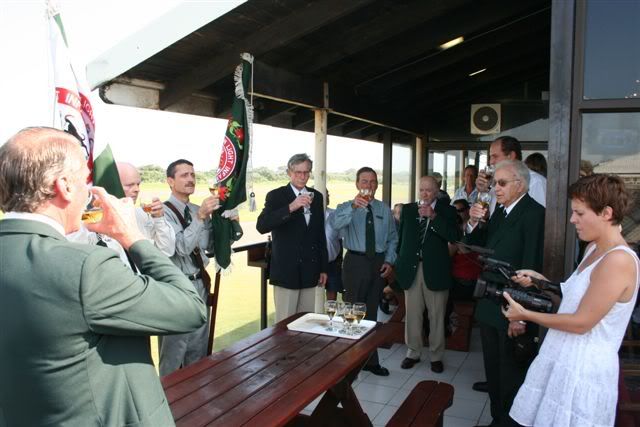 Traditional toast to the Colours before unfurling.
From L to R: Bill Wiggill, Chairman RLI RA (SA), Neill Jackson & SkippyMitchell, Ensigns to The Colours,Lt Col Charlie Aust, last CO of RLI, Former RLI RSM Robin Tarr,
Lt Col Ron Reid-Daly, Rick Passaportis, Lt Gen Peter Walls, Kerrin Cocks, photographer.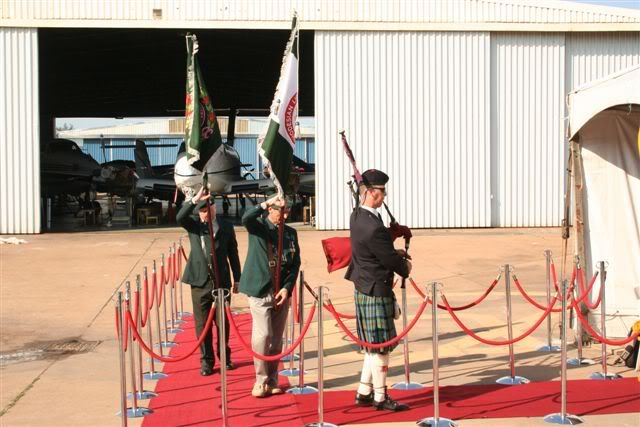 Colours being marched in for Remembrance Service.
RSM Robin Tarr reads out the Roll of Honour of the RLI.



Lt Col Charlie Aust lays a wreath for those who died on active service with RLI.

Some memories from the celebration of the 49th Birthday of the RLI.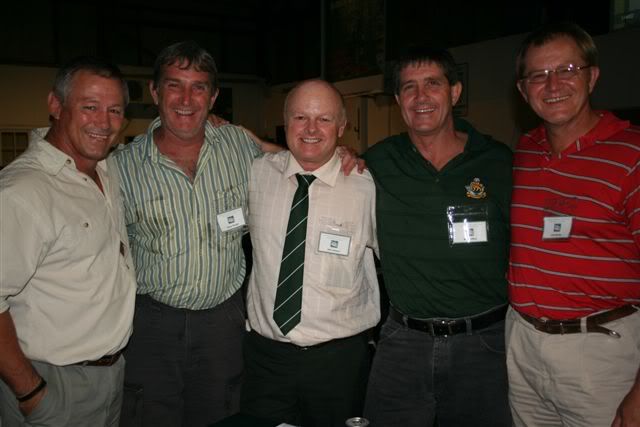 Assault Pioneer Troop, Support Commando. From L to R;
Ron Byng, Shane Stringer, Neill Jackson, Mick Jeffery, John Buckle
Band of Brothers. L to R;
George Dempster, RLIRA (SA), Martyn (Pudding) Hudson, RLIRA (UK),
Neill Storey, RLIRA (UK),Mike Rich, Rick Passaportis, Mick Walters, Neill Jackson,
Chris Ras, RLIRA (SA)
Neill Jackson and Juno Groenewald, sister of Joe du Plooy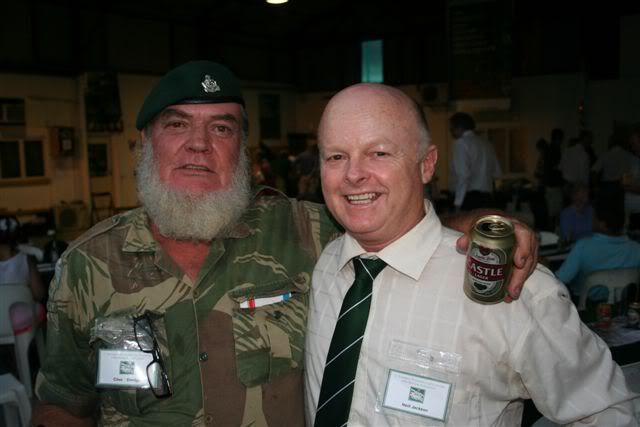 Support Commando's Clive Dredge. Some characters never change!

Thanks to Neill Jackson for sharing this very memorable day with ORAFs.
Labels: RLI Birthday